In 1871, French writer Gustave Flaubert famously said to his peer George Sand : "if people read Bastiat, things would change". Unfortunately, time is a scarce commodity for a lot of us with busy lives, and we just can't find the time to read books as much as we would want to.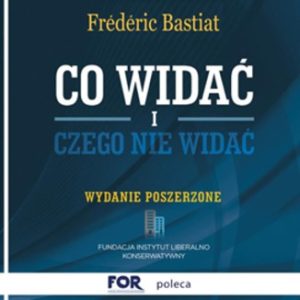 — Or actually we could: every one of us who is too busy to read can have time to listen to an audiobook. Just consider the amount of time you spend each week in public transportation or in your own car. What if you could you make a productive use of it? A classic like Bastiat's La Loi (the Law) is just two-hour long.
But wait. Although there is an audiobook edition of The Law in english, spanish, and even polish, there is none in French. Yes, you read me correctly. And actually there is no audiobook at all for the literature on liberty. Nothing.
We must do something
With French audiobooks of Bastiat, Hayek, Mises and others, we could spread the idea of liberty in the 220 million strong French-speaking world. Thousands of people throughout the world, who don't have time to read or just cannot read for any reason, could therefore get introduced to the best works of the classical liberal tradition.
Because Bastiat, in particular, was such a talented writer, this project can also help all of you for whom French is a second language. Improve your French with the best authors of the classical liberal tradition, and advance your ideas in the same time — that sounds like a delightful prospect.
How we plan to do this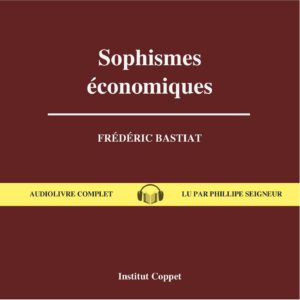 We have put together a team of people with experience in publishing audiobook to ensure the quality of the final products. In September 2018, we want to start with recording Bastiat's Sophismes Économiques. Then, if we receive enough funding and encouragement, we will record the major books of Mises, Hayek, Molinari, Ayn Rand, etc.
The budget for each audiobook contains: the cost of recording and the cost of post-production operations. All in all, we need 1000 euros to record one 200/300-page-long book.
That is why we ask you to consider making a donation if you want to help us spreading la voix de la liberté ( the voice of liberty ) !
And there is two ways you can do this :
You may contribute via Paypal
or via bitcoin :
3NoNzQeekVd8dQ2YZ6x83MBD2hWjdNsCMA
For further information or assistance, please feel free to contact me.
Thank you in advance for your support,
Benoît Malbranque
President
Coppet Institute
benoit.malbranque@institutcoppet.org